Partner with us so you reach those that go through life without the means to get much needed medical attention.
Our work will center on three primary areas:
Aerial medical evacuation for Filipino patients located in the remote areas of Luzon, Visayas, and Mindanao
Train and equip volunteers in natural remedies, plant-based cooking, music ministry, and Bible work
Leadership development for local churches
These resources save lives. Many times, we've seen hearts open to the gospel of Jesus Christ through this medium. Amazing things are happening in the Philippines.
You can make a difference. You can save lives in the unreached and remote areas of the Luzon, Visayas, or Mindanao. You can help equip volunteers and spearhead church growth. Please partner with us today.
Tax-deductible receipts are available
We have partnered with Brianna's Wings of Passion Foundation, a 501 (c)(3) non profit corporation that specifically helps student pilots in getting their training so they can be eligible pilots for the mission field.
To make a donation through card or PayPal: on the red button above. Please specify donations are to go to "Davin Bennett's Mission Pilot Training"
To make a donation through checks or money order, you may send it at:
Brianna's Wings of Passion
PO Box 1456
Magalia, CA 95954
(Please make the check payable to "Brianna's Wings of Passion" and write "Davin Bennett's Mission Pilot Training" in the memo field.)
Note: Only by donating through Brianna's Wings of Passion Foundation will you receive a tax-deductible receipt.
Donate with PayPal
When you donate through PayPal by using the "Send money to friends and family" option, PayPal does not require any service fee, and we get your entire donation.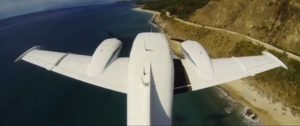 Our email is: byhisstripesministries1844@gmail.com
Likewise, to save you in logging in to your PayPal account, you may send donations by clicking the blue button above.
Donate with Square Cash
When you donate with Square Cash, we don't have to pay any usage fees unlike PayPal.
For those with Square Cash accounts, our cash tag is: $byhisstripes1844
If you don't have a Square Cash account, you may still donate through Square Cash by clicking the green button above.
Donate Through Our Website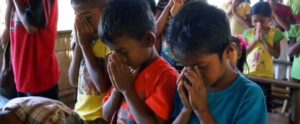 Note: By donating with PayPal (through the donate button) we will incur a service charge of up to 3% of the donation amount.
Not an online person? Want to give by check or Direct Deposit? Still have questions?
Please email us at byhisstripes1844@gmail.com for details.