Support Davin's Mission Pilot Training
Hi! My name is Davin Bennett and I am a medical missionary. I have been working in the Philippines with my wife, who is also a medical missionary and we've been doing this work since 2011.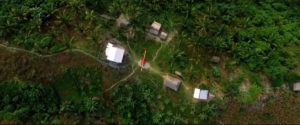 During the first year of our service, we met the founders of Philippines Adventist Medical Aviation Services (PAMAS). We helped them to incorporate Hydrotherapy, Massage and Health Evangelism from a Seventh-day Adventist perspective, with an emphasis on natural remedies in their aviation ministry. As a result of the training they are now equipped to use alternative methods in helping the sick.
Having met them I developed a love for their ministry and so on October 2015, my wife and I have decided to join with them in helping the Filipino people to know about Christ and His saving grace. They have a need for more pilots, mechanics, accountants, teachers, medical missionary, just to name a few. Due to the finances of their ministry they are not able to train me to be a pilot so Dwayne Harris, the director, assured me that if I got my Private Pilot License and my Instrument Rating then I could be a mission pilot with them.
I applied by faith to a local flying school in the Philippines and after a resolute request to the director of the aviation school (Aeronavigation Academy International Philippines, he gave me a $1000 USD discount. But as Providence lead, we found ourselves in America a few months later. How we came to the US is a long story by itself, but as the Lord continued to lead the way, we found ourselves travelling all over the USA to share our story in churches, with families, and to kindred spirits.
25 different homes, 11 churches, 3 police encounters, one towed car, 3 pilot school rejections and over 20,000 miles of travelling later, we were ready to call it quits. Yet somehow, every morning brought a different sense of renewal, something to look forward to.
And so onward, forward, we hoped.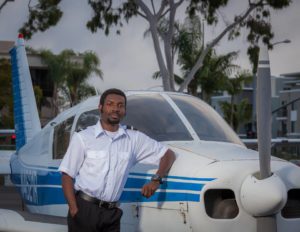 By faith, I am now enrolled as a student pilot at San Diego Flight Training International. Again as Providence would have it, He has allowed me to experience 16 hours of ground school, as well as 5 hours of official logged flights. Every now and then, when we forget, we are reminded of God's care and love through people whom we have never met, people who are willing to shoulder our rent, people who are willing to support as much as they can.
My wife and I have already given to this ministry. We sold our belongings, and pooled all our savings  and together with the help of some friends, travel to the US in hopes of raising funds for this ministry. We do all that we can (legally) to supplement the ministry's income. Balancing time and energy is a sacrifice, but we're completely SOLD OUT to this vision.
Now after 12 months of diligent working, communicating, and economizing —- we are almost there!
So far we have raised $7,000. In order for me to finish my Private Pilot Training and Instrument Rating, I would still need $14,000.
Will you consider giving towards our cause?
Will you JOIN US in giving?
When you partner with us, you reach those that go through life without the means to get much needed medical attention.
Our work will center on three primary areas:
Aerial medical evacuation for Filipino patients located in the remote areas of Luzon, Visayas, and Mindanao
Train and equip volunteers in natural remedies, plant-based cooking, music ministry, and Bible work
Leadership development for local churches
These resources save lives. Many times, we've seen hearts open to the gospel of Jesus Christ through this medium. Amazing things are happening in the Philippines.
You can make a difference. You can save lives in the unreached and remote areas of the Luzon, Visayas, or Mindanao. You can help equip volunteers and spearhead church growth. Please partner with us today.
Tax-deductible receipts are available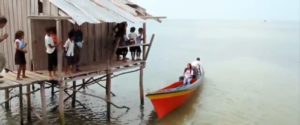 We have partnered with Brianna's Wings of Passion Foundation, a 501 (c)(3) non profit corporation that specifically helps student pilots in getting their training so they can be eligible pilots for the mission field.
To make a donation through card or PayPal: click here. Please specify donations are to go to "Davin Bennett's Mission Pilot Training"
To make a donation through checks or money order, you may send it at:
Brianna's Wings of Passion
PO Box 1456
Magalia, CA 95954
(Please make the check payable to "Brianna's Wings of Passion" and write "Davin Bennett's Mission Pilot Training" in the memo field.)
Note: Only by donating through Brianna's Wings of Passion Foundation will you receive a tax-deductible receipt.
Donate with PayPal
When you donate through PayPal by using the "Send money to friends and family" option, PayPal does not require any service fee, and we get your entire donation. Please use our email.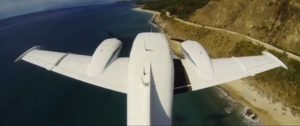 Our email is: byhisstripesministries1844@gmail.com
Likewise, to save you in logging in to your PayPal account, you may send donations by clicking the blue button above.
Donate with Square Cash
When you donate with Square Cash, we don't have to pay any usage fees unlike PayPal.
For those with Square Cash accounts, our cash tag is: $byhisstripes1844
If you don't have a Square Cash account, you may still donate through Square Cash by clicking the green button above.
Donate Through Our Website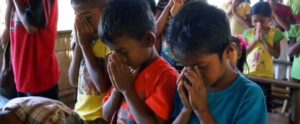 Note: By donating with PayPal (through the donate button) we will incur a service charge of up to 3% of the donation amount. If you would like to make sure that your entire donation is made available to us, you may use the following methods:
Not an online person? Want to give by check or Direct Deposit? Still have questions?
Please email us at byhisstripes1844@gmail.com for details.