Welcome to our blog! We are Davin and Irene, founders of By His Stripes Ministries. We are based in the Philippines, and we are committed to helping others live a more inspired and meaningful life.
We blog to share what we have learned in serving the sick, the lonely, the depressed, the tired, and the hopeless nameless people that live in our surrounding community.
Join us for amazing stories, health nuggets, lessons in daily living, and personal updates on what is happening with By His Stripes Ministries. To stay up to date, subscribe to our blog via email. You'll also get news that we can't always share publicly.
Irene's Story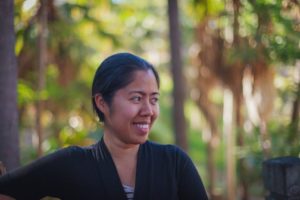 My career has been spent in various forms of music ministry and leadership. Born and raised in the Philippines, I grew up with a love for books, writing, and music. My passion for music led me to take a BM in Piano Performance at Adventist University of the Philippines and an MA in Music Education at Andrews University. Right after graduation, I packed my bags and went to a medical missionary school in Wildwood, Georgia (USA).
Ten months later, I found myself back in the Philippines as a volunteer teacher for a medical missionary school located in a mountain two hours north from the closest city. Later on, I moved to another island and worked for three years as a music teacher for an Adventist college.
In October 2015, wanting to have more control of our time, my husband and I took the plunge to full-time ministry.
Today, aside from our speaking engagements in churches, cooking ministry, and preparing for a CD recording, I spend my time creating content for By His Stripes Ministries website.
Davin's Story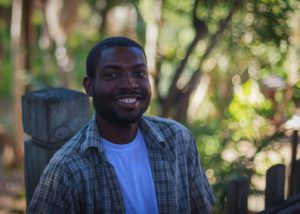 I love missionary work. Hence, I spent a major part of my student life as a canvasser for Canada Youth Challenge while taking theology in Northern Caribbean University. I had one year left in college when I received God's call to Medical Missionary work. My way of answering that call was to get training at the College of Health Evangelism located in Wildwood, Georgia USA.
A year and a half later, I also found myself as a volunteer teacher in the Philippines. For six months, I labored with the Filipino people as a medical missionary, giving health lectures, inspirational talks, hydrotherapy treatments and cooking schools wherever the opportunity allowed me to do so.
Afterwards, I went back to Jamaica to start a medical missionary school. Providence allowed me to team up with Preservation Ministry wherein I was able to train a group of young people in health mission work for a month.
A year later after that I moved back to the Philippines, and together with Irene, ministered to the music students by giving them Bible studies. I also served as a voluntary church pastor for Kalingawan SDA Church.
As providence continues to lead me, I am embarking towards becoming a missionary pilot, wherein I hope to be more instrumental in reaching the unreached people of the Philippines.
By His Stripes Ministries
As a medical missionary couple, our ministry covers three major areas:
Medical Missionary Work: Natural remedies, Hydrotherapy, Massage, Health Expo, Cooking classes. We impart what we learned from Wildwood College of Health Evangelism
Music Ministry: We conduct seminars on the importance of music and its role in the worship service, and in these last days. We also conduct basic song leadership, accompanying, and hymnology courses in local churches.
Prophetic Studies: We help individuals study their Bibles and teach prophetic truths applicable for this time.
In the near future, we are working towards partnering with Philippine Adventist Medical Aviation Services (PAMAS). More about why we are partnering with them.
To get started, you may want to visit these pages
OUR STORIES: Where we post our travelling experiences, latest news and projects we're doing, testimonies of how God is leading our lives, and many others.
MUSIC: An on-going project about the SDA hymnal wherein you get to know more about the hymns as well as sing along to piano tracks we created. This section requires a password, which you may get thru email when you subscribe to our newsletter. Don't worry, to subscribe is free!
DONATE: More information on how you can donate to our ministry.
QUOTES: Shareable picture quotes we have put together that encouraged us in ministry.